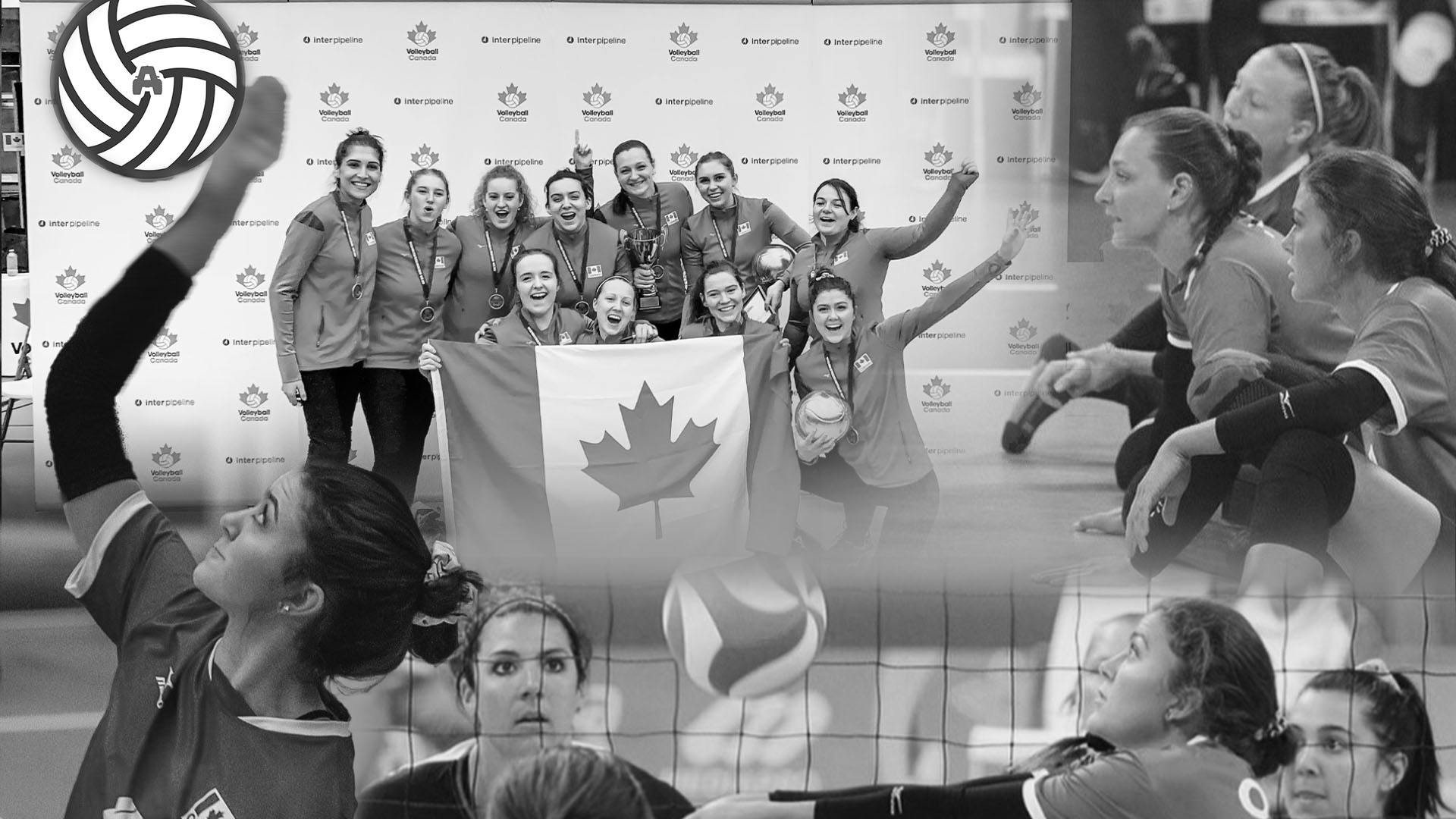 Setting up her Paralympic dream: Meet AdFarm's Jenn Oakes
Many of us have had to pivot and tackle the roadblocks of life recently—something that AdFarmer Jenn Oakes knows all too well. Overcoming a life-changing event is no easy feat but Jenn went the extra mile by becoming a Canadian Paralympic athlete. We sat down with Jenn to hear her story and dedication to her sport on the journey to the Tokyo 2020 Paralympic Games.
Jenn has always been an athlete growing up, playing competitive soccer and transitioning to focus solely on volleyball in high school. "I, like any high-level sports athlete always had a bit of an 'Olympic dream,'" says Jenn. Unfortunately, it seemed like Jenn's dream was beyond reach when she was involved in a boating accident in the summer of 2015, right before her Grade twelve year. The accident resulted in Jenn's leg being amputated below the knee. "While I was in the hospital, I was asking doctors when I would be able to play volleyball again," recalls Jenn. She started researching para sport, and "just like that, my dream turned into a 'Paralympic dream.'"
While Jenn was in hospital, a member of the Canadian women's sitting volleyball team reached out to her to encourage Jenn to try out the sport when she was recovered. "So, I did, about three and a half months after my accident. I still didn't have a prosthetic but I didn't need one to play—I got to be an athlete again!" says Jenn. "It was amazing to see all these people with similar stories to me, watching them with their prosthetics and asking them a million questions. I really think this was a huge part of my rehabilitation."
The Canadian women's team had already qualified for the 2016 Rio Paralympic Games, so Jenn started consistently training to try and make the roster. She was successful in making the roster, and a year and one month after her accident she was in Rio competing at the Games.
 "Five years later, I am a large part of our team, as a setter," says Jenn. "My family has supported me through it all, they always push me to keep growing."
After travelling the world to many tournaments, the team qualified for the Tokyo Paralympics in February 2020 on home turf in Halifax. "Obviously, having the Games pushed back was pretty upsetting to all the athletes—we had just trained for four years to be in the perfect position to compete, and then we were in unknown territory," says Jenn. "It was ultimately a good decision for everyone's safety."
The year following the qualification was full of strange training environments, using household items as weights for strength training and having family members be new teammates to help practice, explains Jenn. As exemptions for sports training were put into place, the team was able to train together again following COVID protocols. "Information about the games and training leading up to Tokyo has been very touch and go, so we've learned a big lesson in patience and flexibility. Overall, it's exciting that they've been committed to continuing the games and are working hard to let us finish what we started," says Jenn.
Off the court, Jenn works as an Account Coordinator with AdFarm in Calgary.  The company is proud to support Jenn in her journey to the Paralympics. You can bet that while Jenn is in Toyko, her co-workers will be cheering her and her team along.  
The Tokyo 2020 Paralympic games start August 24 and end September 5. Be sure to send good vibes to Jenn and the Canadian Women's Sitting Volleyball Team for the preliminary round starting August 27.
See the full team roster here. For the Paralympic Games sitting volleyball schedule, click here.