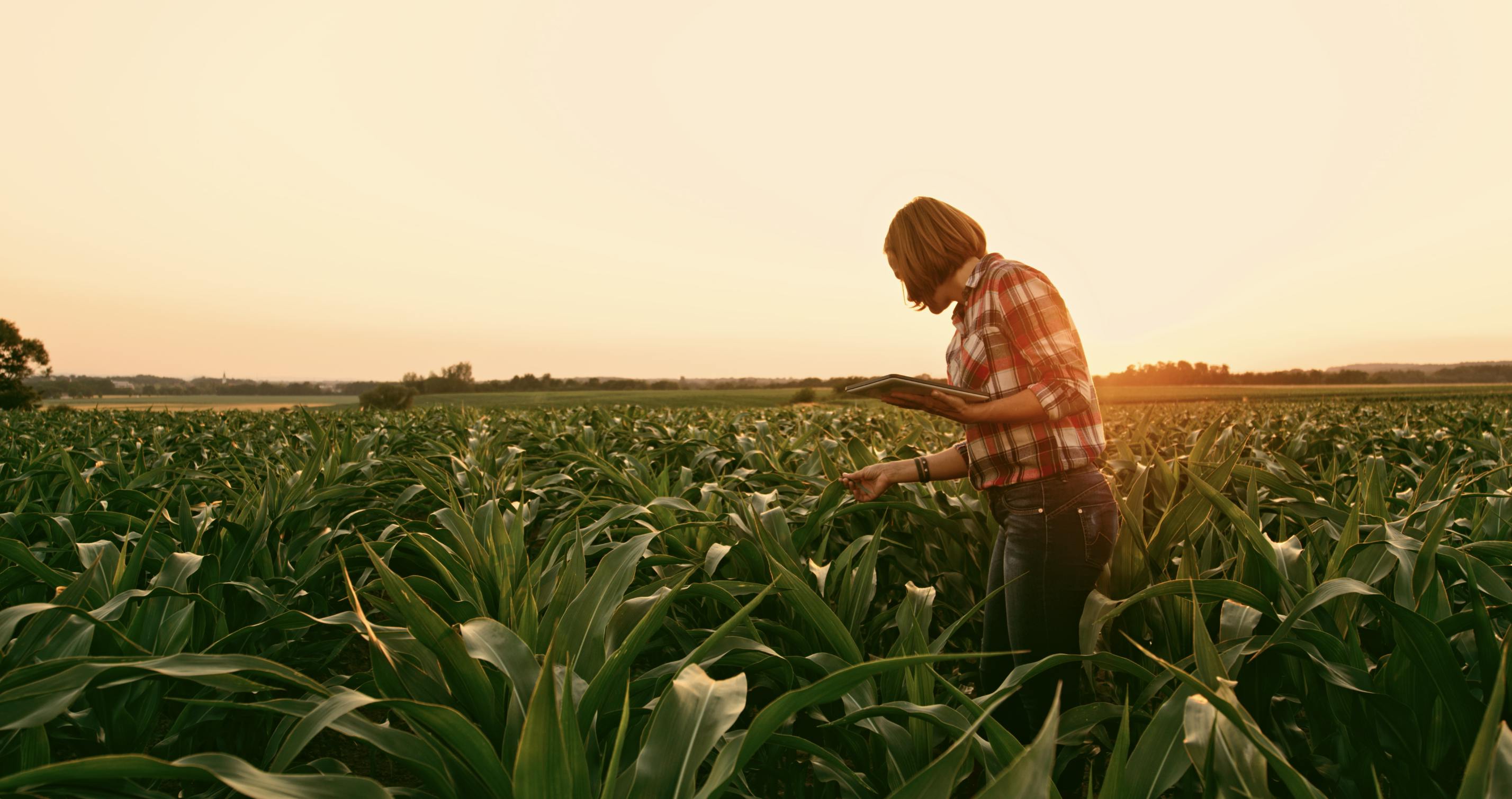 How COVID-19 has accelerated digital adoption in agriculture
In the final part of our three-part series distilling research about the effects of the pandemic on agricultural businesses and farmers, we take a look at the growing focus on digital connections. We'll explore how COVID-19 has accelerated digital adoption throughout the agricultural industry and where we see that momentum taking us next.
Bridging the digital divide?
While the lingering effects of COVID-19 on agriculture are yet to be seen, one thing that has been made clear throughout this pandemic is the need for digital connection in our rural communities. Farmers and agribusinesses alike have relied heavily on digital technology to communicate and consume media, and we don't see this changing post-pandemic. Infrastructure challenges remain very real for rural areas, and more companies are rallying their support behind rural connectivity projects.
Through AdFarm research, we found that 55% of farmers believe that the effects of COVID-19 will change the way they collect information and make purchasing decisions in the future. Farmer responses to our survey echoed the increase in using digital means to collect information moving forward.
When asked about changes that they anticipate for gathering information and making product decisions, they answered:
Similarly, in a recent survey completed by Farm Market iD, nearly 56% of farmers surveyed said they are now more likely or much more likely to engage with their vendors digitally or engage in some form of e-commerce.
The market is betting on this new reality as well, as evidenced by recent news from AgVend. From AgProfessional, "In April, AgVend introduced a new product for the company—grower portals, which allow ag retailers to connect with farmers using digital tools for input purchases. The introduction of grower portals coincided with a global pandemic—leading many to seek more physically distant connections—as well as a trend for more farmers to seek doing business with their retailer of choice using technology tools.
This confluence has led to AgVend announcing it will solely focus on the grower portals and will sunset its existing Marketplace product—the product the startup launched the company with."
A 2019 study from McKinsey & Co. titled "Cultivating the Omnichannel Farmer" identified many of these trends and highlighted current market challenges of agribusiness to support this growing digital adoption. Their report revealed that "the experiences offered by agribusiness providers have not kept up with the times." In addition, "While farmers typically use a combination of digital and physical channels in the course of their buying journeys, an inability to access the right expertise at the right time and limited mobile functionality have left many farmers dissatisfied."
McKinsey concluded, "[these] issues are creating an opening for leaders in the industry as well as new entrants. From 2016 to 2018, more than twice the number of agriculture suppliers (greater than 30 across seed, chemicals, fertilizer, and equipment) started selling products online. Both digital start-ups and tech giants see the agriculture sector as underserved. With purchasing power shifting to younger digital natives as older farmers age out, these newer entrants are banking on a large potential customer base."
Best practices for driving digital adoption
With the digital ecosystem growing for farmers, the ability for companies to reach and engage farmers effectively and easily has never been more important. For companies, it is not only about delivering the right information at the right time, but creating a truly valuable integrated environment that leverages long-standing relationships, deep agricultural knowledge and advanced tool sets that allows the company to better manage the knowledge transfer with farmers.
#1 – The buying journey is only as good as the human interactions that support it
The data from McKinsey & Co. identified that the "majority of farmers use three distinct channels when researching, buying, and using agricultural products: the retail store, in-person reps, and online channels." While every farm (and farmer) is unique, agri-businesses need to understand their core customers at a deeper level, including their preferences and stages in the buying cycle so that companies can prioritize, and invest in, the stages that matter.
Agribusinesses can then identify a clear aspiration for what they're trying to accomplish with each customer segment such as growing their customer base, increasing customer lifetime value or even entering into a new market. Most importantly, determining which stages matter the most requires testing and validating systems and processes with actual customers in the field and "road testing ideas" with customers to understand the interactions between sales teams and farmers, and as suggested by McKinsey & Co., "rapid test-and-learn practices to find out where digital enablement and human engagement can have the biggest impact."
#2 – Digital engagement will be key to driving sales growth
McKinsey & Co. highlighted a few trends in the digital space that are important. Among them:
Younger buyers favor digital channels, and this demographic will continue to command greater purchasing power in the years ahead. They prefer online/digital channels as a primary research, evaluation and consideration tool.
Today, 25% of buyers age 35 and under prefer online channels with nearly 60% indicating that online will be the preferred channel in the future.
Online channels tend to attract greater loyalty and channel frequency. Fewer than 1/3 of farmers who buy online later decide to buy from physical channels as well – meaning that they trust the supplier AND the channel.
The key to every development investment is a thorough understanding of your customers' unique decision journeys. Provide impactful connections at each and every stage and through all channels—the most important of which for many businesses is mobile.
For your business, this could look like an interface that allows your customers to connect with an agronomist or product expert via your website, or even promoted social media posts linking customers and interested prospects to your website through in-app links.
#3 – Growers value collaboration over information
Building trust with growers moves beyond just providing solid information. Many farmers, particularly the younger generation, have come to expect proof in the form of sortable datasets that allow them to compare products, independent product evaluations, links to independent research and product testimonials from like-minded farmers.
Additionally, digital should work to foster collaboration and information-sharing between companies and their farmer customers. While it can never replace the personal experience of talking with real people, digital offers the opportunity to allow farmers to research further, understand the data behind trial claims, and build deeper connections through expanded access to company leadership and experts. For agribusiness companies, this could look like digital knowledge centers that allow farmers to sort data based on crop or field trial location, a virtual "toolbox" of resources, or even a tool that allows for streamlined access to company agronomists.
What's next?
How soon we are able to return to normal or even what the new normal will be is certainly up for debate, but the pandemic has shone a spotlight on how companies are connecting with their audiences. It has made clear the necessity for businesses to connect with their customers in new and meaningful ways, no matter the circumstances.