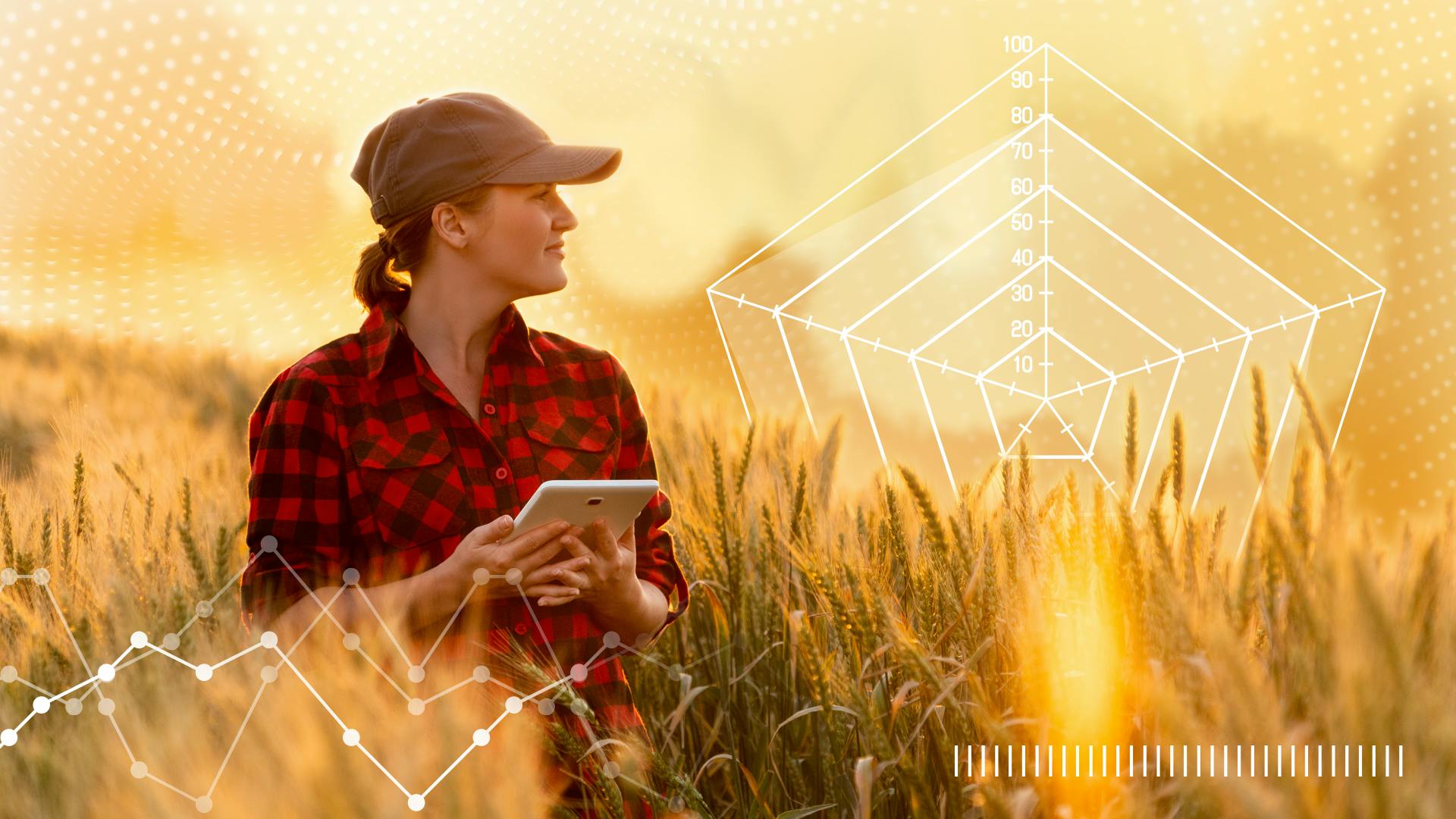 Bridging the Gap Between Tech Start-ups, Investors and Farmers
Agtech and foodtech have seen explosive growth over the past five years, raising nearly $20 billion in 2019. With new investors likely to turn to agriculture after COVID-19, how can you as a tech start-up capitalize on this influx of investment dollars? This whitepaper will examine the importance of relationships in agriculture (from farmer to investor), the greatest opportunities in the next five years and advice from three key industry leaders on how to attract investor interest.
Learn More About What's Inside the Whitepaper
Table of Contents                                                                                                                    
Introduction
The Importance of Forming and Building Relationships Between Big Businesses and Start-ups
Working with Farmers and Validating Technology
Attracting Investor Interest
Advice for Start-ups: Define Your Purpose, Stay Focused and Be Scalable
A Glimpse at Opportunities in Agtech
Lessons Learned from COVID-19
Conclusion
Resources for Start-up Businesses
Authors and Acknowledgements
Introduction
"Never waste a good crisis." This sentiment echoes across all industries and especially rings true for the agricultural industry. In response to COVID-19, food processors altered manufacturing lines to accommodate different packaging needs for retail outlets versus restaurants and food service. Ag retailers spun up e-commerce channels to fulfill farmer demand for the planting season. And small farmers pivoted to sell direct to consumers.
While it's natural for businesses to fall into a rhythm, disruptions such as a global pandemic certainly stir up the need to quickly embrace change, examine long-held ways of doing business, and look for better and more efficient ways to get the work done. More often than not, that change is facilitated through the adoption of new technology.
Agtech and foodtech, also known as agri-foodtech, have seen an explosive 250% investment growth increase in the past five years. Compared to other industries, the agriculture industry as a whole adjusted – and continues to adjust well – to the COVID-19 crisis. Predictions are that this will attract additional investor attention as investments shift from oil, gas and real estate to agriculture and food.
"COVID-19's impact has made many investment categories appear very risky, whereas agriculture and food have become more attractive than ever," says Chris Paterson, xarvio Lead for North America at BASF. "Food demand stayed intact – and even increased – as the pandemic gained strength, and the industry was able to deliver. With strong underlying macro drivers like increasing population, decreasing poverty, urban sprawl consuming farmland and labor shortages, everyone understands there will be large opportunities ahead," says Paterson.
Yet investing in agriculture is more complex than investors might expect. "There aren't many publicly traded stocks. Agriculture is very private from the farms and large privately owned companies such as Cargill to large member-owned co-ops. To get to the next level of agricultural investing, where you go seek out private equity investments in smaller companies, you really have to know your stuff and what works and doesn't. It can be hard to be a wise ag investor unless you have spent time in the industry or partner up with those who have deep agriculture experience," explains Paterson.
On the flip side, being an innovator in the agri-foodtech space can be equally as challenging. "To bring an adoptable technology to farmers, it has to be of value to them. It can't simply be a nifty idea. It needs to save the farmer time, money or hassle," says Paterson.
The Importance of Forming and Building Relationships Between Big Businesses and Start-ups
Twenty-plus years ago, most college graduates aspired to work for big companies. That was where financial resources were and innovation happened. Rare was the person who wanted to start their own company.
Fast-forward to now where a lot of tech talent is drawn to early-stage companies (or starting their own) and access to capital is more plentiful through investors, accelerators and government grants. This shifting dynamic is putting a strain on larger, more established companies that are finding it increasingly difficult to hire top tech talent.
Meanwhile, start-ups hit the ground running with an entrepreneurial spirit and a faster, more agile way of operating.
Working with Farmers and Validating Technology
Similar to the importance of business and mentor relationships is the need for start-ups to build relationships with farmers. Start-ups with no experience or knowledge of the farming community need to understand the "voice of the farmer" and validate that their technology works on the farm and brings value to the producer.
Discover tips for building relationships with the farmer community.
Advice for Start-ups: Define Your Purpose, Stay Focused and Be Scalable
One of the most recent and impactful disruptions to agriculture is the role of the consumer. From changing food preferences and wanting to know where their food comes from, to supporting companies that minimize their impact to the planet, consumers are influencing start-ups today like never before.
And while start-ups need to clearly articulate their company's vision to investors and other stakeholders, they also need to send a message to today's consumers – and central to that is having a clearly articulated brand purpose (aka mission).
A Glimpse at Opportunities in Agtech
One thing is for certain in 2020: There is no shortage of innovation in the form of agtech and foodtech. And with the formation of the USDA Agriculture Innovation Agenda in February 2020 – established to align resources, programs and research to position American agriculture to better meet future global demands – more ingenuity will be coming.